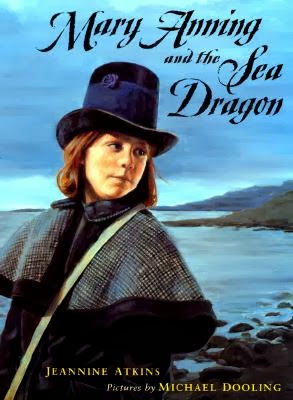 Mary Anning, paleontologist
May 21, 1799-Mar. 9, 1847


Mary Anning and the Sea Dragon by Jeannine Atkins, illustrated by Michael Dooling (Farrar, Straus & Giroux, 1999)
Anning discovered the bones of an ichthyosaur as a child and that incident ignited her passion to become a scientist and study fossils for the rest of her life.
For more information, read about Anning on the UC Berkeley Museum of Paleontology site.