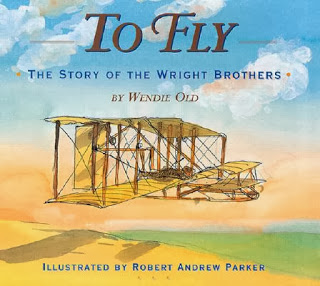 Orville Wright, aviator, pioneer of flight
Aug. 19, 1871-Jan. 30, 1948


To Fly: The Story of the Wright Brothers by Wendie Old, illustrated by Robert Andrew Parker (Clarion Books, 2002).
The Wright Brothers' life story told throughout fifteen short chapters. It captures their fascination of flying and brings the majesty of it to life: beginning with their early years, their failed experiments, and ending with their successful flights in 1903. Bibliography, end notes, and timeline conclude this thoroughly researched biography.