NEW SALE! King of the Tighrope: When the Great Blondin Ruled Niagara
The announcement made by my agent Erin Murphy, of the Erin Murphy Literary Agency.
I am so honored that illustrator Adam Gustavson will be working his artistic magic to bring this story to visual life.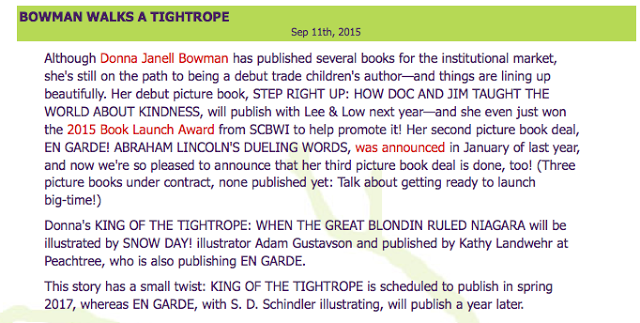 The announcement made through Publisher's Weekly.
Kids books ROCK!