Please join me for the official book launch party: Sunday, October 23, 2016 at 3pm. Book People, Austin.
---
In 2007, I had a first draft of this story. Today, the first hardcover author copy, along with a few f&gs arrived! But nobody was home to whoop and holler with me.
So…
I gingerly pulled my book babies out of the stork envelope.
I had a private "Lookee, lookee, I have a book!" moment.
Then I had a proud mama moment.
I had a smoochy "welcome to the family" moment.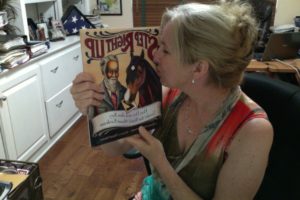 I had a goofy, giddy moment.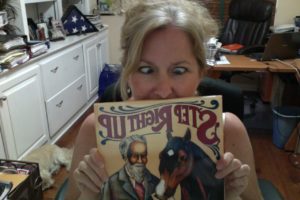 Right away, I hosted my first story time
and broke up the typical sibling squabble about who gets Mom's lap.
They had to take turns turning the pages.